Posted Wednesday, February 6th 2013 @ 10am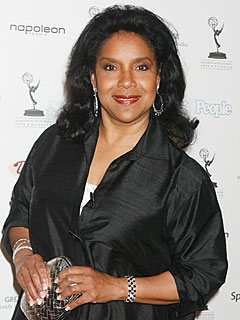 I love this lady! She is a phenomenal actress and the epitome of class!
Phylicia Rashad is now on a new NBC primetime series called "Do No Harm." The show is about a brilliant neurosurgeon who has to battle his own alter-ego so that he can live a normal life. Rashad plays the
no-nonsense Chief of the hospital who tries to keep the main character in line.
Her poise, grace and sophistication are un-matched and no one on television has come close to being as influential as Phylicia Rashad. In addition to talking about the show, we asked her if she's ever felt bad about herself and if so, how did she overcome her insecurities? "Loving oneself, isn't hard, when you understand who and what yourself is," Rashad responded. "It has nothing to do with, the shape of your face, the size of your eyes, the length of your hair or the quality of your clothes. It's so beyond all of those things and it's what gives life to everything about you. Your own self is such a treasure. You have to sit kind of quietly and ask, Who am I? Who am I really?"
Once you discover who you are, you will learn to appreciate you!